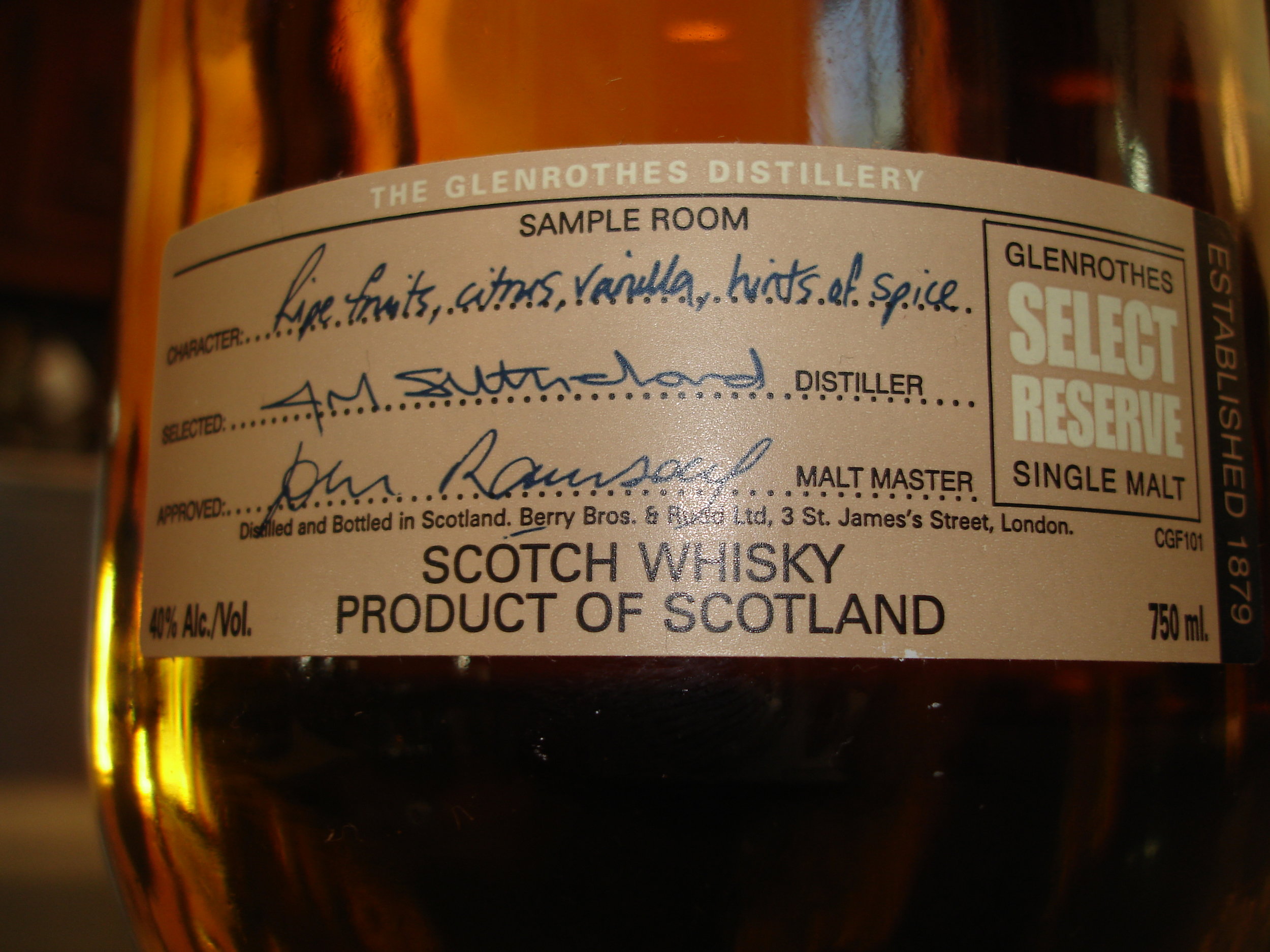 Didn't care for it, too much of a vanilla taste.

This wasn't the first time I had single malt scotch. And it wasn't the last.

I was in San Francisco on my way to wine county with Tim and The Sisters. The previous day was a boozefest that began with Bloody Marys at Scoma's followed by stops at Alioto's, Butterfly, the Fairmount, Lefty O'Doul's, and Bar Norcini before dinner at The Slanted Door.

Today started with Bloody Marys, of course, over breakfast at Sears Fine Foods. Tim thought it would be a great idea to get out of the city for awhile so we headed down the coast to Half Moon Bay and had lunch at the Miramar Beach Restaurant. The seafood cocktail was excellent. We hugged the coast on the way back as our next planned stop was The Presidio.

As were about to drive by the Cliff House we agreed we were in dire need of refreshments, so an emergency stop occurred and we headed to the bar. I began to scan and there it was, the Glenrothes Select Reserve. Hmmm, what the hell is a Glenrothes? Tim and I agreed we should try it and out came my camera, and the first "official" photo of the Scotch Safari.